What is Web Hosting?
Web Hosting is the provision of space on our servers to allow your website and e-mail to be available 24/7 to the rest of the world. We provide you with a set allocation of space and data transfer, depending on your chosen package, that you can then use as you wish.
Penguin offer some of the most competitively priced and highest quality web hosting solutions available in the UK. All of the features listed for our hosting accounts are provided as standard with no extra charges unless specified for a limited number of certain optional extra features.
cPanel Control Panel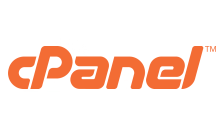 cPanel is an intuitive control panel, recognised as the worlds' most familiar user interfaces for managing a website. With the cPanel software, you can easily manage your email accounts, databases, applications, security, FTP, and control every aspect of your websites.
You can use the cPanel software to create email accounts, available through the standard protocols including POP, IMAP, and SMTP, all with or without SSL encryption. cPanel software also supports Push Email via IMAP IDLE, enabling fast incoming and outgoing mail delivery designed with mobile users in mind.
Penguin provide shared hosting accounts based on both the highly popular cPanel control panel systems, as well as legacy offerings for Parallels products. This allows us to offer a wide array of hosting features to suit almost everyone's requirements.
cPanel is a very actively developed application with a vast number of features and is our default choice for all new accounts. It is ideal for the novice or expert alike with easy to use, intuitive features.