cPanel Software Licencing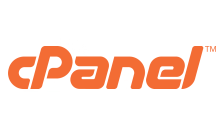 As a cPanel NOC Partner, our licencing agreement is primarily for internal licences for our VPS and / or dedicated server customers. We can however provide annual licences for external customers as well, therefore can offer cPanel one year VPS licences and one, two or three year cPanel dedicated server licences.
Our licence prices offer a considerable discount over the standard retail pricing, increasing your margin on hosting revenue.
cPanel do not provide any form of one-off purchased licence - all of them are for a fixed term, whether it be monthly, 1 year, 2 year or 3 year and so require renewal at the end of this term in order for the control panel to continue to operate. cPanel also requires a static, publicly visible IP address in order to function - the licence system will not operate with a dynamic IP.
We are also able to offer integrated licencing for CloudLinux with your cPanel licence. Due to licence agreements, CloudLinux is only available for internal customers at these discounted prices, ie those licencing a dedicated server or VPS that is provided by ourselves.
cPanel/WHM Control Panel Licences
Licence Type
Monthly
1 Year
2 Year
3 year
All prices exclude VAT. Monthly payments are only available subject to paying by Credit/Debit card.
cPanel / WHM VPS
&pound9
&pound130
N/A
N/A
cPanel / WHM Dedicated Server
&pound25
&pound275
&pound499
&pound749
Cloudlinux (without cPanel)
&pound11
N/A
N/A
N/A
cPanel / WHM with Cloudlinux
&pound35
N/A
N/A
N/A
Ensim / Parallels Pro Licencing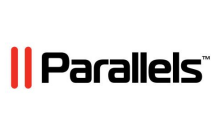 As a Parallels Platinum Partner, we are able to offer Parallels Pro (formerly Ensim) licences at very competitive prices with large discounts over Parallels retail pricing.
Licences are available to purchase for a one-off payment or alternatively they can be leased from us on a monthly basis which makes a very cost effective solution if the number of sites you host is likely to grow or if this is for a temporary hosting solution, for example demonstration of the control panel to a customer, internal testing or migration of accounts to a new server.
A monthly leased licence also provides you with fixed monthly costs as all leased licences are eligible for a free upgrade to any later version of the control panel that is released.
Please Note: As Parallels have now withdrawn the facility to purchase any new licences for the Parallels Pro platform, any licences available are from our own licence pool that we already have allocated, therefore not all combinations may be available and may be withdrawn at any time.
Ensim / Parallels Pro Control Panel Licences
Platform
Domain Limit
Monthly Leased
One-off Purchased
All prices exclude VAT. Monthly payments are only available subject to paying by Credit/Debit card.
Ensim / Parallels Basic Linux
Unlimited
&pound5 per month
&pound69
Ensim / Parallels Pro Linux/Windows
20
&pound10 per month
&pound99
Ensim / Parallels Pro Linux/Windows
100
&pound17 per month
&pound209
Ensim / Parallels Pro Linux/Windows
250
&pound25 per month
&pound309
Ensim / Parallels Pro Linux/Windows
Unlimited
&pound35 per month
&pound339