cPanel Software Licencing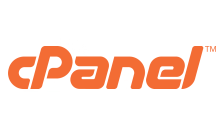 As a cPanel NOC Partner, our licencing agreement is primarily for internal licences for our VPS and / or dedicated server customers. cPanel have also now changed their pricing model and the previously discounted multi-year licences are no longer available - only monthly payment options.
Our licence prices offer a considerable discount over the standard retail pricing, increasing your margin on hosting revenue.
cPanel do not provide any form of one-off purchased licence - all of them are on a felxible monthly term and so require ongoing renewal whilst in use in order for the control panel to continue to operate. cPanel also requires a static, publicly visible IP address in order to function - the licence system will not operate with a dynamic IP.
We are also able to offer integrated licencing for CloudLinux with your cPanel licence. Due to licence agreements, CloudLinux is only available for internal customers at these discounted prices, ie those licencing a dedicated server or VPS that is provided by ourselves.
cPanel/WHM Control Panel Licences
Licence Type
Admin
(Up to 5)
Pro
(Up to 30)
Premier
(Up to 100)
Premier
(Bulk)
All prices exclude VAT and are per month. Monthly payments are only available subject to paying by Credit/Debit card.
Cloud (VPS)
&pound13
&pound18
&pound35
&pound0.15
Metal (Server)
N/A
N/A
&pound35
&pound0.15
Cloud Packages (formerly VPS) are offered on all Account Tiers, while Metal (formerly Dedicated) packages are only be available on Premier.
Each additional Account on a cPanel & WHM® server over 100 Accounts is considered a Bulk Account. These Accounts qualify for a discounted bulk price of £0.15 per additional Account.