CCTV Cameras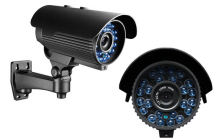 Closed-Circuit Television (CCTV) usage has increased exponentially over the past few years and is found all around us now, in fact there are few public and workplaces which are not monitored in one form or another.
CCTV has a wide range of uses, from prevention and detection of crime, monitoring traffic, monitoring of retail areas and staff through to remote condition monitoring of equipment where an assets condition can be monitored accurately at any time without requiring a site visit.
We can provide a wide range of equipment that is specifically suited to the environment that you wish to monitor. From basic internal fixed cameras to external, weatherproof PTZ (Pan Tilt and Zoom) systems for large site perimeter security we can provide the cameras that you need to effectively meet your monitoring needs.
DVR Units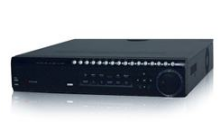 DVR (Digital Video Recorders) are the modern day replacement for video tapes. They allow for continuous recording of all your cameras onto internal hard disks or network attached storage as well as playback of the recorded footage onto a monitor. Many systems are also upgradable to add additional storage space should your needs grow.
Many DVR systems are also network enabled, meaning that you can view your cameras and recordings over your local Intranet or over the Internet on either a computer or mobile device such as a phone or tablet. We can provide DVR units from a range of manufacturers, including HikVision, Alien, Genie, Samsung, Venom and Orion.
As well as new installations, we can convert or upgrade an existing system to a DVR and with support for both Analog or IP based cameras.
CCTV Services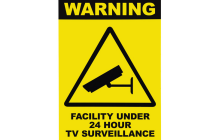 As part of our range of security services, we are able to provide a range of CCTV installation and maintenance services, with integration of CCTV into both our range of alarm systems and access control.
We can also provide guidance on the legal compliance required for installation of CCTV systems so that you are compliant with the Data protection Act 1998 and the Information Commissioners guidelines.
As each site to be monitored will have many differences and varying requirements, we would need to perform a site visit to understand your needs and provide a scope to meet these requirements. Please contact for a no-obligation visit and quote for your site.