What is SSL?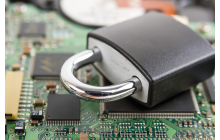 With an SSL certificate installed on your website you can start conducting secure online transactions with confidence quickly and cost effectively. By activating the browser's "Lock" icon, the certificate enables encryption of data between the web server and the site user and assures online visitors that confidential information and transactions cannot be viewed, intercepted or altered.
The SSL protocol has become the universal standard on the web for authenticating sites and for encrypting communications between users and web servers. Because SSL is built into all major browsers and web servers, simply installing a digital certificate or server ID enables SSL capabilities.
SSL server authentication allows users to confirm a web server's identity. SSL-enabled client software such as a web browser can automatically check that a server's certificate and public ID are valid and have been issues by a certificate authority (CA) such as Verisign, listed in the client software's list of trusted CA's. SSL server authentication is vital for secure e-commerce transactions.
Certificate Types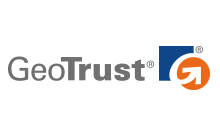 Penguin are pleased to be able to offer various types of certificate, so as to suit the varied requirements of end users websites.
As a Geotrust partner, we can offer a wide variety of SSL security certificate ranging from the entry level RapidSLL certificate right up to the Geotrust True Business ID wildcard. These can also be registered for multiple years in order to achieve further discounts.
Our SSL certificates can be ordered via our client area and are processed directly with Geotrust, offering you the facility to have an SSL certificate issued and installed on your website within minutes, subject to the certificate type.
SSL Certificate Pricing
Geotrust Certificates
Product
1 year
2 years
All prices exclude VAT
RapidSSL
&pound14.99
&pound24.99
QuickSSL Premium
&pound84.99
&pound149.99
RapidSSL Wildcard
&pound99.99
&pound194.99
True Business ID
&pound99.99
&pound179.99
True Business ID with EV
&pound149.99
&pound299.99
True Business ID Wildcard
&pound369.99
&pound669.99
New SSL Certificates are no longer available from any of the issuing authorities for periods of more than 2 years.
Video
Introduction to Geotrust SSL Certificates