Networking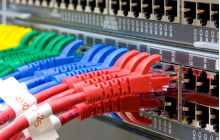 Communicating between a number of standalone computers in an office can be problematic, especially today where broadband internet access is expected to be available to all office computers.
Networks can provide pooling of your IT resources such as broadband internet access, printers, scanners, FAX machines, etc so that these are available to all employees, thus increasing efficiency and at the same time reducing your operating and hardware costs.
Cabling
Your network deserves the best cabling solutions and services possible. Penguin can provide hardwired structured cabling (CAT 5 & CAT6), fibre optic and also wireless network data and voice infrastructure that is individually tailored to your requirements and location, but will grow as you do. We can provide a design schedule and specification uniquely tailored to both your requirements and budget.
Structured cabling provides a single, unified cabling system that can be adapted for many uses, whether it be to carry traditional data or instead be used for Voice, Video or FAX Machines and can be wired in either traditional copper twisted pair, fibre or more commonly now a mixture of both.
Changes to your infrastructure are simple, with none of the traditional wiring trouble when people move office for example. With structured cabling, it's just a case of altering some patch leads and your new configuration is in place. it is also a future-proof solution that will allow you to expand with usage in the future.
Prices for network points start from as little as &pound40 per point
We also supply and install 19" racks up to 48U in total individual size along with accessories such as shelving, cable management solutions, routers and switches.
All of our network installations are carried out so as to cause as little disruption to your business as possible, even going as far as to perform installations outside of normal working hours and at weekends where required.
VPN Connections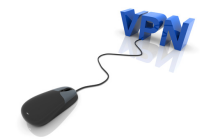 As the requirements for sites with multiple premises, home or mobile workers continue to grow, we can provide facilities for VPN (Virtual Private Network) links between your premises or for home and mobile workers to connect to, making additional premises or home workers part of a single electronic working environment.
A VPN link is a secure connection made across the Internet from a computer or device back to your main network. This allows any connected devices to function exactly as if it were in your main office, therefore allowing you access to shared files, remote desktop, network printers, VoIP, etc.
VPN Functionality is also built into most mobile phones now, therefore allowing you to access your office connection quickly and easily from anywhere.