What are CDP Backups?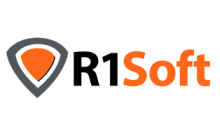 CDP, or Continuous Data Protection provides your servers with Fast, Smart, Affordable Server Backup Software.
A backup agent runs on your server and sends 'snapshots' of incremental data back to the backup server at time intervals of your choice, therefore only taking the time to transfer the data that has changed since the last backup was run. Backups can be scheduled as closely as 15 minutes apart, providing you with near-realtime protection of your data.
Each snapshot has a time-stamped recovery point, which allows you to choose from your data to restore from any of your retained backup points.
Fast
Incremental backups are done at the block level instead of the file level. Block level backup provides several advantages including the speed of completing a backup operation, a drastic reduction in disk and network I/O, the ability to perform backups as often as every 15 minutes and no performance penalty for servers having a large number of files.
Proven Technology
Server Backup Manager is the #1 backup solution developed for the web hosting industry, used by over 1000 service providers in small to large centres. Protecting over 300,000 servers, Server Backup Manager is used by a variety of Hosting, Cloud and Managed IT Service Providers.
Affordable
Server Backup Manager was designed by Hosting professionals who fully understood the pain involved in managing the hidden costs of a backup solution. Everything is included; no additional modules or plug-ins to pay for and on-demand monthly subscription pricing provides flexible pay as you go service.
Multi Platform
Windows & Linux / Physical & Virtual. RedHat, CentOS, Ubuntu, Debian, SUSE and most custom Linux kernels. VMWare, Hyper-V, Citrix XenServer, Parallels Cloud Server, Parallels Virtuozzo and KVM. Microsoft SQL Server, Exchange and MySQL (including MariaDB and Percona Server).
Video
Introduction to CDP Backups