Network Infrastructure
Data Centre
We run all of our core web hosting and co-location services from our private racks in the Next Generation Data data centre in Newport - this is the biggest data centre in Europe!
Visit NGD Website
Network
Our upstream connectivity is provided by a fully redundant BGP network consisting of two separate hardware vendors which provide redundancy not only in the network level, but also the hardware level and with low latancy to the UK, Europe and the US.
Datacentre Information
Next Generation Data is the biggest datacentre in Europe and also the only datacentre in the UK to have a direct connection to the super grid, meaning that traditional points of failure within power distribution are eliminated.
Europe's largest data centre offers Tier 3+ colocation solutions from upward of half a rack, and can support all requirements to 60KW per rack. This fortress style structure is ideally situated close to the M4 corridor, well away from flood plains and flightpaths with the benefit of diverse Internet transit and high speed networking to and independent of London.
The data centre provides us with the following features as standard for both service and redundancy:
Building Features
Tier 3+ Facility
NGD is a Tier 3+ facility, providing redundancy and allowing for maintenance on infrastructure without an at risk period and is considered the no 1 Tier 3 data centre outside of London
Largest DataCentre in Europe
Over 750000 square feet and set in a 50 acre campus, this datacentre is the largest in Europe and with power and IT infrastructure to match.
Some of the largest companies in the world have located at NGD for their current and future needs
Power densities and configurations from 2kW to 20kW per rack
Standard 4kW racks are available with the ability to provision over 20+ kW if required for specialist equipment and racks
Uses 100% renewable energy
Despite the vast power capabilities of this site, all power is sourced from 100% renewable energy sources
Private connection to the national super grid
NGD has its own private connection to the Super Grid via an on-site primary substation, supplying 90MW with future capacity for 180MW.
It's clean, from 100% renewable resources, ultra-reliable and powerful enough to run a city. No other European Data Centre has this kind of power
Minimum of N+1 redundancy on high speed network
NGD has vast amounts of connectivity and recently added services into Microsoft ExpressRoute
Multiple fibres from separate fibres coming into the building coupled with dual fed racks and switches provide redundancy from failures
N+1 to N+3 Cooling
Computer Room Air Conditioning (CRAC) Resiliance (N+1 to N+3), depending on data hall size
24/7/365 Manned Security
Security team in place and strict access control procedures to building to meet government standards
Data centre located within it's own secure compound, with 4 metre fencing and electric entry, including anti-tailgate systems and bespoke CCTV solutions
N+1 UPS
Critical Power N+N UPS systems
Priority Refuelling Contract
N+1 48 hours of fuel on site with priority refuel contracts in place to ensure resupply of fuel to site if required
ISO9001, ISO14001, ISO27001, PDI DSS Compliance, SSAE16/ISAE3402 Type I and II Certified and IIP Committed
ISO9001 - Quality Management
ISO14001 - Environmental Management
ISO27001 - Information Security Management
PCI DSS Compliance - Payment Card Industry
SSAE16/ISAE3402 - Assurance
NGD - Information Videos
Overview of the Data Centre site
Hardware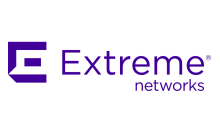 Our main hosting infrastructure is based exclusively on hardware supplied by Extreme Networks for our core and edge network infrastructure and from Dell for our servers. Both vendors have been chosen carefully due to their proven reliability, support and features offered.
Extreme Networks provides high-performance, open networking innovations for enterprises, services providers, and internet exchanges and are now one of the largest networking companies in the world.
Dell are well established within the global server market and produce hardware with a good record in reliability for mission critical applications as well as consistently producing innovative solutions.