Desktop / Personal Computers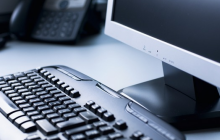 Whatever your requirements for a new Personal Computer, we can build one to your exact needs. All of our systems are individually tailored for the intended recipient. We will assess your requirements and tailor your new computer to suit your needs in terms of specification, software and just as important, your budget. Why pay for software and accessories that you do not need?
With over 20 years experience in the IT industry, you can also be assured that your computer will be constructed using some of the most reliable components on the market. We know which manufacturers provide quality parts with the best performance and longest lifespan and we carefully select from these when constructing a computer for you.
We are also partnered with and approved by most of the leading hardware & software manufacturers, including Netgear, Microsoft, Belkin, Seagate, AMD, Gigabyte, Western Digital and Draytek and so we have extensive knowledge of the latest technologies backed up by first class training direct from the manufacturers.
We can also cater for bulk system orders of duplicate or varying system specification, for example full office installations or upgrades, educational or government orders.
Laptops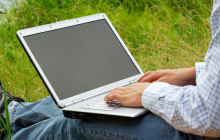 With the growing trend for portability of your IT needs, we offer a wide range of Laptops, Notebooks and Netbooks to suit your requirements. From a basic laptop for just basic internet access to a top end system that you use as your mobile office, we can supply the appropriate system according to specification and budget.
We supply laptops from a whole range of manufacturers including HP, Lenovo, Asus, Acer, Toshiba and many more. If you have a specific laptop specification in mind, we can find the most suitable one for you.
Tablets & Mobile Devices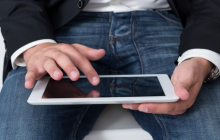 Technology has advanced considerably in recent years and tablets and mobile devices have become ever more popular. They are very convenient for use on the move, or even for when you are sitting at home and want the convenience of an ultra-portable device for checking e-mail and surfing the web. We are able to supply a huge range of mobile devices including iPad's and android devices in many sizes and specifications. Ranging from the budget, entry level specification to the ultra fast, high spec versions, we will find the most suitable for your needs.
Installation &amp Setup
With all computers, laptops & tablets supplied to local customers, these can be set up and configured in your own home or business premises. Let our experienced technicians take the hassle out of connecting your new equipment up so you can quickly get on with using it.