Server Management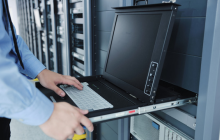 In addition to our own managed dedicated servers that we provide, we are also able to offer server management facilities to customers with their own servers and/or infrastructure already.
We can perform one-off jobs as required such as the initial setup and configuration of servers, including monitoring software, security hardening and audits, DNS and nameserver configuration, problem solving, etc or alternatively we offer various monthly based ongoing management services where we routinely monitor your server for load, performance and security along with installation of applicable software updates as they are released, therefore leaving all of the behind-the-scenes technical work to our expert server management staff.
Our staff are able to manage servers running any variant of Linux or Windows, however particularly specialise in all aspects of servers running Redhat/CentOS as well as the cPanel &amp Parallels Pro (formerly Ensim) control panel systems. Please ask for further details if required based on your specific requirements.
General Fault Troubleshooting &amp Rectification
You can never predict when a fault will occur on your server, which is why our server management staff are on hand to help you out when things go wrong. We can deal with issues ranging from small configuration issues and changes to servers that are failing or have failed and you need to get them back online again.
Price: &pound60 +VAT / hour
Monthly Server Management
Basic Service
Our monthly server management starts from &pound30 per month for a single server. Discounts are available for larger numbers of servers to be managed.
What does this include?
Installation of all operating system updates
Installation of control panel updates & patches within the same major version
Regular performance audits
Regular Security Audits
Basic operating system & control panel advice
What does this not include?
Installation and/or configuration of any 3rd party software
Customisations to the operating system or control panel software
Consultancy services
This service covers installation all operating system &amp control panel software updates, patches & hot fixes within the same major version, (ie this does not cover a major operating system software upgrade from RHEL7 to RHEL8 for example) as well as us performing regular performance &amp security auditing of the server and making adjustments to these where required. This enables you to concentrate on running your business whilst we ensure your server is running smoothly and is secure.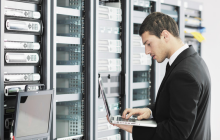 Your server is regularly monitored for performance and we make adjustments where required, for example fine tuning of your MySQL server to reduce an increased load where your server has suddenly become busier, possibly after an advertising campaign. We will also advise you of any future action that may be required, such as possible hardware upgrades required and also when software is approaching the end of its supported lifespan we will make arrangements with you to produce a plan so that the server can be upgraded in adequate time so as to keep your server up to date and secure.
Your server is also regularly checked during our normal business hours by our staff for uptime and load, however if you require we can also perform guaranteed 24/7 automated uptime monitoring of your server(s) as a separate additional service. This means that in the event of your server failing, we can also contact your data centre on your behalf and arrange for the server to be rebooted or manage any other issues in conjunction with them. Please contact us for details as price is dependent on the number of servers and frequency of checks.
Our basic server management service is &pound30 per month for a single server. Discounts are available for larger numbers of servers to be managed.
Please note, this service does not include other server management tasks, such as consultancy on how to install applications or make configuration changes to your server. You are still responsible for the day to day running of your server with this service. Should you require a higher level of support, please choose our Premium service.
Premium Service
Our Premium server management service is ideal for people with larger requirements or perhaps those with less technical knowledge who may require additional assistance with the day to day running of their server.
With our premium service, as well as all of the features listed as part of our basic management service, we also provide 24/7 uptime monitoring of your server with each individual service on your server checked where supported, eg the Web Server, FTP server, Mail server, etc and so any downtime to your customers is therefore drastically reduced as our network staff can respond almost immediately any issue occurs.
We also include 2 hours per month of server management labour with this service. This can be used for tasks ranging from the setup of new hosting accounts and mailboxes to other more advanced items such as custom account or server configuration or professional consultancy.
Our Premium service is &pound99 per month per server, with discounts available for larger numbers of servers to be managed.
Server Uptime Monitoring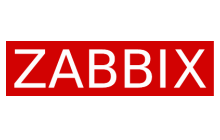 We run an extensive server monitoring platform, primarily based on the popular Zabbix software. This service can be used to monitor your server and associated services and send alerts if required to let you know there is an issue. This service can be taken as either a standalone service or in conjunction with our monthly server management services.
This enables us to receive instant notification of any failure of your server and so rectify any potential issues with your servers without you having to worry about the time and cost of providing your own staff to be on-call 24/7 to deal with server outages.
Should your server fail in the middle of the night for example when you are not in a position to be aware of this or deal with the matter until the morning, our server management team will be on hand to deal with the matter for you and either rectify the issue or request a reboot directly with your data centre if required in the event of a server crashing, therefore ensuring that the server issue is rectified hopefully before your customers even notice that there is a problem.