Virtual Private Server (VPS)
What is a VPS?
A VPS (Virtual Private Server) may sometimes be known by a number of other terms such as a VDS (Virtual Dedicated Server) or Cloud Hosting Platform.
Operationally, a VPS acts in exactly the same manner as your own dedicated server. Unlike a physical dedicated server where the server hardware is exclusively for your own use, our VPS platform pools and divides resources across multiple virtual servers running on the same hardware. This provides very efficient use of dedicated servers which may normally only be lightly loaded whilst also helping to reduce your carbon footprint.
Your VPS runs its own operating system of your choice from our available list and can be rebooted completely independently of the main server and any other hosted VPS. You also have full root level access to the VPS so as to configure as you wish.
Due to the fact that you do not have the sole use of a dedicated server, VPS costs are therefore considerably lower and are ideal for bridging the gap between large shared hosting or reseller accounts and dedicated servers, custom configurations, development work or even independent DNS/mail servers, etc
VPS Server Prices
5Gb Disk Space
512Mb RAM
1Gb Burstable RAM
100Gb Data transfer / Month
1 CPU Core
Choice of Linux operating system
15Gb Disk Space
1Gb RAM
2Gb Burstable RAM
250Gb Data transfer / Month
2 CPU Cores
Choice of Linux operating system
30Gb Disk Space
2Gb RAM
4Gb Burstable RAM
500Gb Data transfer / Month
4 CPU Cores
Choice of Linux operating system
60Gb Disk Space
4Gb RAM
8Gb Burstable RAM
1Tb Data transfer / Month
4 CPU Cores
Choice of Linux operating system
Operating Systems Available
We provide a wide range of Linux based operating systems for you to choose from. As default, CentOS 64bit is installed on your VPS, however you can change this to any one of the provided operating systems which includes Debian, Suse Linux, Ubuntu and Fedora.

Hardware Platform
Our VPS Servers run on very high specification servers with a minimum of 2 x Hex Core Processors, 64Gb RAM and SAS RAID 10 storage arrays to provide the ultimate performance levels.
We do not oversell resources so as to ensure that your VPS performs at its peak levels without any degradation of service.
Our VPS platform is also backed by the commercial application Ksplice which ensures that our VPS servers are always fully up to date with the latest kernel code without ever requiring a reboot. This in turn means that you do not suffer any downtime yourself as would be required normally to reboot a server to load an updated kernel.
Features
Instant Reboots
The VPS reboot process is instant as being a virtual service this therefore does not have to go through the many steps required to boot a physical server (eg BIOS POST tests, RAID and other controller checks, driver loading, etc).
This means that should you need to reboot to make any changes take effect, downtime to your service is almost zero.
Reboots can be performed from within your VPS operating system as you would on a dedicated server, or alternatively we provide a reboot button in both our client area and the VPS control panel to perform a forced reboot if needed.
Java SSH Access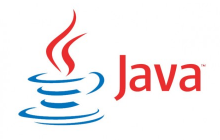 Java allows you to play online games, chat with people around the world, calculate your mortgage interest, and view images in 3D, just to name a few. It's also integral to the intranet applications and other e-business solutions that are the foundation of corporate computing.
In the event that you accidentally lock yourself out of your server, for example by incorrectly configuring firewall settings then we provide a Java based SSH console that you can use to connect to your VPS and still log in.
This works in a similar effect to KVM over IP on a traditional hardware server. This will also allow you to access your server from a location where you may not have access to an SSH client.
Automated OS Reloads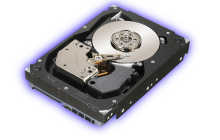 We provision a VPS as standard with the CentOS operating system (OS) as this is the most commonly used and widely supported whilst also being an enterprise grade OS.
You can re-install the operating system at any point you like via our VPS control panel and typically have a fresh OS installation fully up and running in under a minute.
You can also use this feature to switch to a different operating system on your VPS, such as Debian, etc.
Scalable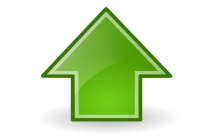 Unlike with a physical dedicated server where you will almost certainly suffer some downtime to add more physical memory or hard disk space or move to a faster server, package upgrades are performed instantly on our VPS platform without having to reconfigure or change your settings.
This means that you can start off with a smaller level of VPS and then as your requirements grow, upgrade it without any downtime or interruptions to your VPS.
Additional Options Available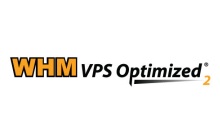 The VPS Optimised version of cPanel is specifically designed to use less resources as opposed to the dedicated server version.
This is ideal for use on a VPS and provides you with full management of your hosting accounts. The VPS version of cPanel installs in exactly the same manner - it just detects the VPS environment and configures itself accordingly.
The VPS licence also allows you to host an unlimited number of accounts / domains and so is ideal for small hosts or resellers looking for an option in between shared hosting and dedicated servers.
Optional Prices
cPanel VPS Optimised Licence
A licence is required in order to run cPanel on your VPS. The cPanel VPS licence includes an unlimited number of hosted domains.
&pound9+VAT per month
Softaculous Script Installer
Softaculous is a script Auto Installer having over 300 great scripts, 1100 PHP Classes and with more being regularly added. Instead of requiring some technical knowledge as would otherwise be needed to install packages such as Wordpress, phpBB and Joomla, with this automated script installer and a few quick questions your application can be installed and up and running in seconds.
&pound1.50+VAT per month
We also offer optional server management services for our VPS servers, whether it be for ongoing monthly management of your VPS or just for some ad-hoc work as and when required. Please see our website server management page for further details.