Affiliate Scheme Terms and Conditions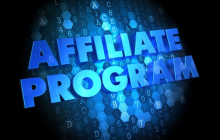 Our affiliate program is run at all times in conjunction with our company main terms and conditions of service. The affiliate agreement will commence following creation of your affiliate account and will continue until terminated by either party. Affiliate accounts can be terminated at any time by either party with no prior notice required, however written notice of termination to the other party is required.
The terms of our affiliate scheme can be changed at any time, however will be published on our website, therefore you should ensure that you are familiar with the current terms of the scheme. Changes are not limited to referral fees, payment schedules, procedures and scheme rules. If you do not agree with any changes made, you agree to terminate your affiliate scheme membership with immediate effect. If your membership of the scheme continues, it will be considered that you have accepted the changes.
Affiliates will maintain an affiliate link on their website to our services. Additionally, it is acceptable to include your affiliate url in mailings, however all mailings must abide by our terms and conditions and are not to be unsolicited.
We reserve the right to request changes to the affiliate links (not limited to the website content related to the affiliate links) so as to ensure consistency and quality in the use of our branding.
You will be provided with access to our affiliate control panel via our client area which will allow you to track your affiliates referred and payments due from these, as well as being provided with the HTML code for you to place on your site or e-mails in order to promote our services.
Affiliate obligations
You agree to keep the relevant affiliate website up to date and in good working order, to ensure that the website design, content and functionality remain of an acceptable standard, and ensure that the marketing of the affiliate website is in accordance with applicable law, any applicable codes of practice, and good industry practice generally.
This section also includes a number of prohibitions relating to the behaviour of the affiliate. Prohibitions of use of the affiliate account include the following:
you must not include any illegal or unlawful or otherwise prohibited content on the affiliate website;
you must not market the website using spam or unsolicited emails or other unsolicited communications;
you must not market the website using any form of spyware, parasiteware, adware or similar software, or using any other antisocial or deceptive methods;
you must not increase or seek to increase the number of payment trigger events using any fraudulent or deceptive method.
Intellectual Property Rights
For the term of your membership of our affiliate scheme only, you are granted a worldwide, non-exclusive, royalty-free licence to reproduce electronically and publish our company branding for sole use in promoting your affiliate link. Only our specified branding and/or images as detailed in your affiliate control panel are to be used unless specific written permission has been both requested to and granted by us.
Commission
Visitors to our site who follow your referral link will be tracked by a cookie that remains on their system for 90 days. Orders placed after this time will not be counted as an affiliate referral.
We currently pay a flat rate of &pound5 per new hosting account, reseller account or VPS account referred under the terms of this scheme.
Payments will be credited to your affiliate account 30 days after activation of the referred product as long as the product is still active.
Commission can be withdrawn from the account once the account balance reaches a minimum of &pound10
Payments will be made to your hosting account as a credit, or alternatively by bank transfer to your nominated bank account. Whilst we do not charge for bank transfer payments, for any bank transfers that may incur transaction charges (for example to an international account), any transaction charges incurred with making the payment will be deducted from your commission amount.
Payments to you will include VAT, which is your responsibility to account for if applicable.
Affiliate payments are only applicable for new customers referred to Penguin Internet Ltd - the use of our scheme by signing up for multiple accounts whether by a 3rd party or by yourself in order to gain further commission is prohibited and will constitute fraud. In the event that this scheme is found to have been abused in any manner, we reserve the right to reclaim all payments made to you under the term of your affiliate scheme membership.