Custom Scripting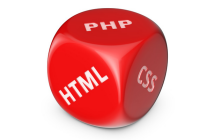 We have an experienced team of in-house designers who specialise in PHP &amp MySQL programming for creating dynamic website content.
From a basic contact or order form to a full online customer management & billing solution, our designers can write the required code to meet and fulfil your requirements.
Please contact us for further details as all custom scripting cases must be assessed on an individual basis.
Content Management Systems
Our team of designers have extensive experience with a wide range of Content Management Systems such as WordPress and so can offer assistance with customisation of themes, installation of plugins as well as assistance with rectification of issues with already installed plugins.
Script Installation and Upgrades
As well as our custom scripting services our staff are able to install and configure pre-written applications for you, therefore removing any issues or complications you may encounter when setting these up.
If you already have a popular script installed on your website such as WordPress, Joomla, etc then you may not be aware of the importance of keeping this software up to date. Many popular scripts have security vulnerabilities which can be exploited to perform actions such as corrupting your website or sending unsolicited mail through your hosting account. Also, keeping your software up to date ensures that you have as few operational bugs as possible and may introduce new features as well.
Our staff can take away the worry of keeping your software up to date by installing the patches for you. We can offer this as a regular service (if you need us to perform routine changes to your site for you) or as and when a new version is released. Contact us to further discuss your requirements.