Dedicated Servers
Bespoke Server Offerings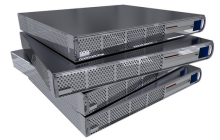 Due to the constantly changing specification of new servers and also the many variations of servers available, we offer dedicated servers on a bespoke basis where these can be tailored to your own specific requirements and budget. We have unmanaged servers available from as little as &pound49 per month for a plain CentOS server on 1 month rolling contract terms (subject to availability). We would recommend contacting our sales staff for an accurate quote and to check stock availability as many configurations are available.
We can offer substantial discounts to customers for bespoke longer term contracts, for example 1 year contract with monthly payment or pre-payment for a year. Please contact our sales team to arrange a bespoke server configuration for you where we can pass on further discounts to you.
Optional Extras
Redhat Enterprise
Redhat is a commercial, enterprise grade operating system. As a Redhat partner, we are able to provide licencing for these under SPLA terms.
&pound18+VAT per month
Windows Server 2008 Web Edition
Windows Server 2008 Web Edition SPLA licence
&pound17.50+VAT per month
cPanel Control Panel Licence
cPanel is an intuitive control panel, recognised as the worlds' most familiar user interfaces for managing a website. With the cPanel software, you can easily manage your email accounts, databases, applications, security, FTP, and control every aspect of your websites.
From &pound35+VAT per month
Dedicated IP Address
A dedicated IP address allows your site to be referenced by its own unique address, as opposed to the standard shared server IP address. All IP address usage must be justified as per RIPE guidelines.
&pound12.00+VAT per year
APC Port
An APC remote reboot port allows you to instantly reboot your server in the event of it crashing or you experiencing an application issue. The APC port remotely controls power to the overall server, therefore taking it offline and then powering it back on again when operated.
&pound10+VAT per month
Hardware RAID Controller
A hardware RAID controller allows for two or more drives to be used in a RAID configuration. Unlike software RAID, the hardware controller card takes the processing load away from the operating system and therefore increases system performance, as well as providing additional offline functionality for rebuilding a degraded array. These are highly recommended for mission critical applications
&pound10+VAT per month
Additional 1Mbit Data Transfer @95th percentile
Our servers include 1Mbit/sec as standard which equates to approximately 320Gb of data transfer per month. Additional transit can be purchased as required in 1Mbit increments.
&pound10+VAT per month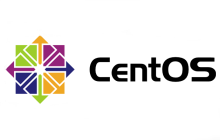 All of our servers as standard include CentOS as the operating system. This is a freely available build of the commercial Redhat Enterprise operating system and is available in 32 or 64bit versions as required. We are also a Redhat and Microsoft Partner and so can provide Redhat Enterprise or Windows Server 2008 where required.
Servers are all provisioned on a fully burstable 100Mbit connection to the Internet with 1Mbit/sec @95th percentile of premium data transit. A one-off setup fee is to cover the allocation of the server, initial IP addresses (one for the server one additional for a nameserver if required) and configuration of relevant supplied applications and DNS. Control panel licensing is in addition to these prices, subject to your requirements. We can provide cPanel or Parallels Pro (formerly Ensim) on all servers and installation of these applications is per formed at no cost with servers that we supply.
If you choose to take our additional server management services, management of your server includes all operating system & control panel minor version updates/patches (ie, the only exclusions are major upgrades for example Redhat v4 to Redhat v5), security & performance auditing with adjustments where required and 24/7 professional uptime monitoring of your server. This is available at an additional &pound30+VAT per month per server and full details are available on the server management page of our website.