As a company partnered with cPanel and also maintaining our own extensive cPanel hosting platform, our experienced staff are pleased to be able to offer a variety of technical services for customers running the popular cPanel control panel software on their dedicated servers or VPS's.
Our services include:
Initial installation of your cPanel server
Server security hardening
cPanel Version Upgrades
Server Migrations
Fault Troubleshooting and rectification
Details of these services are provided below. If you require any custom services, please speak to our support team who will be able to advise you accordingly.
Initial cPanel Software Installation
Our highly experienced staff can perform the initial installation & configuration of the cPanel control panel onto your dedicated server so that it is then ready for you to use and gives the peace of mind that the server is correctly set up. We can perform the operating system configuration changes required before cPanel is installed on your server along with the cPanel basic configuration, including setup of your nameservers if required.
Price: &pound25 +VAT
cPanel Server Security Hardening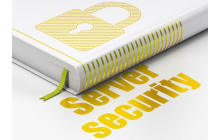 Based on our many years experience of running our own extensive cPanel based hosting platform, we have a number of bespoke security solutions specifically designed for cPanel based dedicated servers or VPS's.
Our server security hardening service removes many of the potential security vulnerabilities inherent with the default configuration of a server and its applications, along with adding in many levels of additional protection to your server.
As well as enhancing security, there are also some operational adjustments to improve reliability and to provide you with more information about the condition of your server. Please do remember though, security hardening is not a one-time process. Once hardened, your server still requires regular maintenance in the form of software updates and audits of your logs to ensure that it remains secure.
Our security hardening service includes the following:
Update of your control panel software to the latest release version
Update of your operating system to include latest patches
Operating system kernel upgrade
Installation of mod_security to remove common PHP/SQL injection attacks
CSF (Config Server Firewall) installation &amp configuration
LFD (Login Failure Detection) installation &amp configuration
Securing of temporary partitions
Mail server RBL spam blacklist filtering (Spamcop &amp Spamhaus)
Addition of port 587 for SMTP authentication
Clam Anti-Virus installation
Removal / disabling of insecure or unused system services
Security hardening of Apache web server
Custom hardened installation of PHP including suHosin
DNS server configuration changes and enhancements
FTP server configuration changes and enhancements
SSH security hardening
Rootkit Checks
NTP time server synchronisation
Logwatch setup & configuration
SmartD configuration to monitor hard disks and alert of any issues (if supported)
MRTG installation (allows monitoring of server performance and highlights issues)
E-mail notification of server root logins
We would recommend that this service be performed on a clean / new installation of cPanel as this is designed to be a preventative service, however it can still equally be performed on any server at any time.
Price: &pound49 + VAT
cPanel Version Upgrades
If you're running older version of cPanel then we can upgrade this to the latest version if required. Depending on your current version and what customisations have been performed, this needs to be assessed and priced on a per-server basis. We offer free estimates for this work, outlining what is required, what the implications are and any costs involved.
Prices from: &pound20 + VAT
Server Migrations
Our staff are very experienced with the migration of accounts between servers. Whether you're upgrading to a newer, faster server or switching between control panels or even server providers, our staff are able to provide the services you require to ensure a smooth transition with as little disruption to your clients as possible.
Price: Quoted on individual basis
Fault Troubleshooting & Rectification
You can never predict when a fault will occur on your server, which is why our server management staff are on hand to help you out when things go wrong. We can deal with issues ranging from small configuration issues and changes to servers that are failing or have failed and you need to get them back online again.
Price: &pound60+VAT / hour