What are Reseller Hosting Accounts?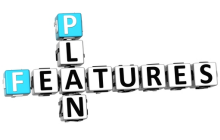 Our reseller accounts allow you to host multiple domains under the same administration control panel and also in your own company branding. Reseller accounts are ideal for people who have multiple domain names of their own, web designers &amp developers, computer shops wanting to offer an extra service to their customers or those of you who want to start your own hosting business and take your share of the ever-growing hosting market without having to incur the costs & risks involved with setting up your own infrastructure.
With a reseller account, we manage and support the server hardware and software, leaving you to just use the web interface to manage accounts for your customers. We provide support to you for your reseller account and you support your own customers with their questions.
Your accounts includes a very easy to use control panel called WHM which allows you to create and administer your hosting accounts & domains at the click of a button. It is fully customisable to allow you to resell your services under your own company name and branding, including the facility to upload your company logo so that it is displayed in each customers control panel when they log in. The control panel software even allows you to create pre-defined hosting packages so that adding a site is as simple as just entering the domain name, username, password and package type in order to create a hosting account for your customers.
Web Host Manager (WHM)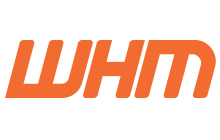 Web Host Manager (commonly known as just WHM) is the overall account management interface part of cPanel for your reseller account. It allows you to provision in real-time, hosting accounts for your clients within your reseller account overall.
Your clients are then provided with their own cPanel login to allow them to manage aspects of their own hosting account themselves, therefore saving you time and money in administration.
WHM also provides API access, allowing you to integrate it into your customer management system and so also provide automatic provisioning of accounts.
Full control over account features
With a reseller account you have the facility to choose what features your hosted domains have. This enables you to set your own prices for additional services such as Spam Filtering, DNS Management etc so that you may charge separately for these if you wish. Via the control panel you can configure each individual option for an account such as disk space allocation, data transfer, number of e-mail accounts, addon script availability, etc so that your services are fully customisable.
Reseller account features
Your reseller account includes all of the standard includes features listed for our own hosting accounts that we provide. All of the optional extras are available for your reseller accounts as well. DNS management is available for a flat yearly fee that enables you to grant this to as many hosting accounts as you wish. You can also set your own plans if you wish to have standardised packages available for your customers.
Anonymous & Personal Nameservers
We provide nameservers as standard for your reseller account that are anonymous to our company as we have no interaction at all with your clients.
Additionally, for domains that are registered by ourselves we can provide personal nameservers for your company in the format ns1 & ns2.yourdomain.com at no extra cost. Please contact us for further details if required.
For detailed information on the features provided with our reseller accounts, please click the 'Hosting Account Features' link from the hosting menu above.
Video
Introduction to cPanel and Web Host Manager