Building Access Control
Access control enables you to control who has access to your building.
Locks and keys also allow you to secure your building, but when keys are lost or stolen, the inconvenience and expense of changing locks and re-issuing keys can be considerable. Keys may also be copied, creating even more security risks.
All businesses, whether small, medium or large, have assets that need to be protected from theft. There is also the issue of protecting staff and their property. It is common in buildings that are secured by locks and keys for doors to be left unlocked all day. This opens up the possibility of opportunist theft and malicious damage.
Electronic access control provides the most efficient and convenient way of securing your building and assets. Installing an access control system means that you will never have to change a lock again. Tokens are issued to allow access through the controlled doors, and are easily barred from the system if they are lost, stolen or just not returned by someone who leaves your company. Barred tokens will not allow access through the controlled doors.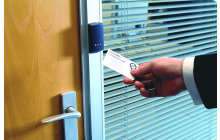 Once an access control system is installed, all doors controlled by the system will automatically lock when the door is closed. Anyone without a PIN or access token is unable to enter. If necessary, doors may be set to unlock during a designated time frame.
Access control can also offer flexible control over users' access rights. For example, all staff can gain access through the main door of a building, but access to internal areas may be restricted to those who have a specific need to be there. Access may also be restricted by time, only granting access to particular users at certain times of day or night.
Paxton Access Control Systems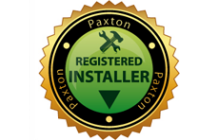 Paxton Access Ltd is a leading manufacturer of electronic access control systems.
Established in 1985, they are based in East Sussex in the UK. From its inception Paxton has aimed for engineering excellence. This means designing and manufacturing intelligent and innovative products that are fit for their purpose. Paxton internally manufacture their own products and provide an industry leading 5 year, no quibble warranty on them so you can be assured of a quality, long lasting product.
Penguin are a registered Paxton Gold installer - their top level in the registered installer scheme.
We have technicians trained to advanced level and can provide installation or maintenance services for any of the Paxton range of products including Compact Range, Switch 2, Net 2 Access, Net 2 Entry, Paxlock &amp Net2Air.
We provide a wide range of services for Paxton based systems, including new site installations, upgrades / expansions, fault finding and routine maintenance of your system.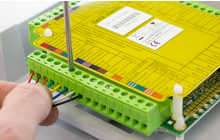 As well as standard installations, we can provide systems fully integrated into your building, for example to turn your heating on and off as and when your building is occupied, integration into fire and intruder alarm systems and also CCTV systems.
As every site has many variations of system available. Please contact us for a no obligation, bespoke quote for your site or a demonstration of the Paxton access system to see how it can benefit your premises. Demonstrations are available in the comfort and convenience of your own premises using our portable demonstration equipment.
Paxton Systems Available
Net2 Entry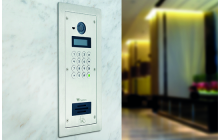 Net2 Entry is a door entry system that works standalone or alongside Paxton's Net2 access control, combining door entry with key features of Net2. Net2 Entry consists of 3 components that auto-detect on set up; external panel, interior monitor and door control unit.
Net2 Entry is a plug and play solution that comes with a range of panel options and is suitable for a wide variety of sites.
The Net2 Entry Standard panel is a robust external panel for use with Paxton's door entry system, Net2 Entry. The panel has an attractive brushed steel effect for a smart appearance and durability. The panel can be mounted onto a metal surface if required.
Net2 Plus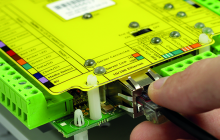 Net2 is a networked access control system. A networked system gives the advantages of central control, event reporting and flexible control over users' access. Each control unit is part of a network but can run independently making its own decisions and remembering events.
The Net2 plus control unit connects to the central administration PC using an RJ45 plug into a standard TCP/IP Ethernet network. This greatly increases the flexibility of installation options on sites that have LAN/WAN networks. The Net2 plus control unit also has a RS485 connection. This means it can be connected to other Net2 plus or Net2 classic control units using a dedicated CAT5 cable.
One Net2 plus control unit can be the network interface to the LAN and also run a wired RS485 daisy chain of other Net2 plus or Net2 classic units, removing the need for an independent TCP/IP to RS485 converter. Net2 plus is also available with a Power over Ethernet (PoE) power supply. PoE is a technology that allows both power and data to be passed along Ethernet cabling. Net2 plus with PoE simply plugs straight into the existing LAN using a standard RJ45 plug (providing it is powered by either a compatible PoE switch or a PoE injector).
Paxlock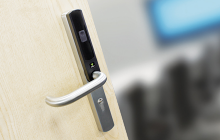 Net2 PaxLock is a battery powered Net2 access control unit in a slimline door handle. Net2 PaxLock comes ready to fit a standard Euro profile lock case (sold separately). It communicates with the Net2 server PC using the low power and secure wireless technology of Net2Air.
Net2 PaxLock is designed for use with Net2Air Ethernet bridges to give the advantages of a wireless networked access control system.
Net2 PaxLock is simple to use and fast to fit because it is not wired into a mains power source; it is ideal for internal doors.
Switch 2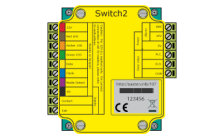 Switch2 is a single door control unit. The control unit stores the access permissions of the user and is mounted within the building. This makes the system suitable for high security applications.
Switch2 can be used with PROXIMITY, CARDLOCK or TOUCHLOCK readers. It can be installed to many doors over a site, all using the same tokens. Two readers can be connected to a single unit to give read in and read out access control.
Net2 Compact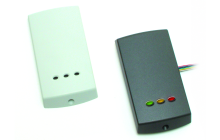 Proximity compact is a single door access control system. All of the electronics are within the housing of the reader.
Compact systems can be installed to many doors over a site, all using the same cards.
The P series readers are supplied with a choice of black or white fascias that can be fitted in the final stages of installation.
Net2 Air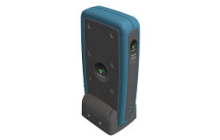 The Net2 nano and Net2 PacLock range of access control units use Paxton's Net2Air wireless technology to communicate with the Net2 PC.
The Net2Air USB and Ethernet bridges provides the wireless communication link between the PC running Net2 software and Net2 nano control units.
The Ethernet bridge uses the site's LAN/WAN. This means that multiple Ethernet bridges can be placed around a site and linked back to the PC via the IP network. Wireless control units can therefore be installed at a greater distance away from the PC running Net2 software.
The Ethernet bridge also has built in PoE capability, meaning that a separate mains fused spur is not required. This greatly enhances flexibility and speed of installation and PoE injectors are available as an accessory.
Consumables and Accessories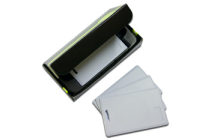 Penguin can also supply consumables and accessories for your Paxton access system.
We can provide the full range of cards including magnetic stripe, proximity tokens, Net2Air tokens as well as software and desktop readers.
Any current Paxton part is in fact available, and at significantly discounted prices from normal retail sales. Please contact us wth your requirements or Paxton Part number and we will be happy to provide you with a quote.