Register your domain name with Penguin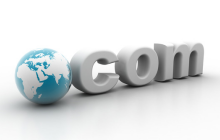 Have you decided it's about time you have your own domain name for your own personal or business website?
We can register your chosen name (subject to availability) and have it up and running in seconds. Just let us know your desired domain name and leave the rest to us. We can even design, host and maintain your website if required.
Prices start from as little as &pound5.00 for a 1 year domain registration.
Registration Information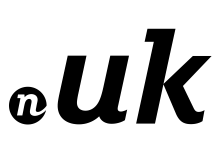 You can register the majority of domain names for any period from 1 to 10 years.
We offer any of the .uk family of domain names (.co.uk, .me.uk, .org.uk etc) for a period of 1 - 10 years as well as a whole range of non UK domain names including the new domain types such as .london, .construction, .pink, .club, .ninja etc
If you want to register a domain type that we are not listing, please let us know as we can likely add this to our offerings for you.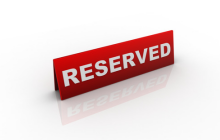 Domain names registered with Penguin can be used with any of our hosting plans, reseller accounts or servers.
If you wish to reserve your domain name for future use but do not wish to have hosting for it yet, you may park your domain name on our servers, free of charge until such time when you are ready to make use of it. Even without having an active website, with a hosting account to go with your domain name you could create a holding page with some basic contact details or information on there and you can also use the hosting account to provide yourself with e-mail facilities based on your domain name.
Please see our hosting page for the additional costs for a hosting account.
New TLDs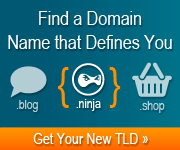 A huge range of domains are now available from as little as &pound9.99 per year, with many more being added regularly.
Domain names come in many forms with new domain types being added on a daily basis. You will likely already be aware of the conventional domain names such as .com, .net, .org, .co.uk, .org.uk etc, however, there are now a whole range of domains for specialist industries, hobbies, interests, even colours and cities! For example, .construction, .club, .luxury, .blue and lots more. For a list of domain types as well as pricing, please click here.
Penguin are pleased to be able to offer a significant number of domain types so you will have more choice when selecting your preferred domain name. Why not check to see if your chosen domain name is available?
UK Domain Names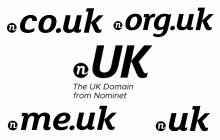 Most people will have accessed websites using .co.uk, .org.uk and .me.uk and these are continuing to grow in popularity, however, Nominet, the UK registry, have recently released a new domain type - the shorter, sharper .uk domain name. This allows you to register an even shorter domain, making it even easier for your visitors to remember your website address.
Even better news is that Penguin are charging the same price for the new .uk domain name as any of the .uk family of domains and so you can benefit for a shorter domain at a low price!
If your choice of domain name is not available, we will be happy to search for alternatives for you. Let us do the hard work, so you do not have to!
With the whole range of .uk domain names from as little as &pound5.00 for 1 year, Penguin offer some of the lowest priced .uk domains in the UK.
We are also able to register and manage ac.uk, gov.uk, gov.scot, gov.wales and llyw.cymru domains on behalf of Academic and Government organisations - please contact us for details as this is a manual process for the registration of these.
Nominet Accredited Registrar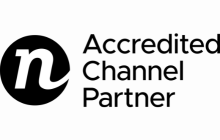 Penguin are please to be able to state that we are one of the comparatively few 'Nominet Accredited Registrars'. This status is given to companies who have proved their ongoing commitment to both customer service and data quality standards for .uk domain name registrations. As part of this accreditation, this allows us to provide the highest level of service and functionality for management of your .uk domain names.
As part of being an accredited registrar, we perform additional steps for data validation to ensure that your registration details are up to date, and we also have the ability ourselves directly process transfer of ownership of a .uk domain which was a process that previously could only be performed by Nominet for a &pound10+VAT charge and for domain names registered with ourselves, we will perform this for you at no cost.
Frequently Asked Questions
Below are some frequently asked questions about domain names which will hopefully clarify any outstanding questions that you may have about registering a domain name. If you have any further questions, please don't hesitate to contact us and we'll do our best to answer your questions.
What is a domain name?
A domain name is a unique address on the Internet which holds information and services, for example penguin-uk.com and google.com. It can be thought of as your personal address on the Internet.
What would a domain name provide me?
A domain name would provide you or your business lots of facilities. It can give you personalized email addresses, a personal Web site (allowing you to take advantage of all the Web has to offer, including e-commerce, advertising, global sales etc), and lots more.
How can I buy a domain name?
You cannot actually buy a domain name for permanent ownership - you can only register a domain name for a set period of time. A few authorised companies around the world have taken the job of delegating domains names for use. The process of acquiring the use of a domain name is called 'registering' a domain.
What are the different types of domains for?
UK domain names: any name ending with .co.uk, .org.uk, .me.uk, .plc.uk and .ltd.uk (e.g. www.penguin-internet.ltd.uk)
gTLD domain names (global Top Level Domains): including names ending with .com, .org and .net (e.g. www.penguin-uk.com) are traditionally thought of as US domains, however, are used globally to promote your business or organisation.
UK and gTLD domain names have the same standing. gTLDs used to be perceived as the 'standard', but UK domain names are now held with the same regard.
Many domain types originally had specific intended uses, for example .org and .org.uk for organisations, .me.uk for personal domains, .com for companies, etc. This is not always adhered to now and is not enforced in any way and so you may generally choose a domain name for any purpose that you wish.
With the addition of the New TLDs, there are now a whole host of domain names to support your industry, interests, geography etc
How do I choose my domain name?
First of all you will need to decide what you need the domain name for, and then choose a relevant name. (e.g. companyname.com). Other things to consider are your target market (if selling primarily in the UK, consider a .uk domain first), memorability (is it easy enough for your visitors to remember?) and suitability to get your message across.
You may also want to consider registering other variants of your domain name, including hyphens, abbreviations etc. (e.g. company-name.co.uk). This will help in promoting your Internet presence.
Once you have decided upon a domain name, you should perform a 'lookup' on the name. A 'lookup' tells you whether the domain name is free for registration or if it has already been registered by someone else. If the domain is already registered, then you will not be able to use or register this yourself unless the current registrant decides to give this up in the future. If you have an account in our client area, you can check this via our ordering system.
What services are included with my Domain Registraton?
The domain name registration charge for your chosen domain covers just that specific service - the actual registration process of your domain name with the corresponding registry which is why our registration prices are amongst the lowest in the industry.
You are able to manage your domain name(s) via our online client area to update the registrant contact details as well as nameservers and these changes take effect in realtime.
If you require e-mail facilities or DNS management for your domain, these are additional services that run independently to and are therefore not part of the domain registration itself and so will require a hosting account in order to make use of them.
All of our hosting accounts include e-mail facilities as standard and our Budget Hosting accounts and above provide DNS management services.